She slips out of my embrace
Like a guilty lover each morning.
I cannot resist her sensuous touch;
so what if we can never be one?
Her milky smoothness plumbs my dark depths;
Nightly.
Her rays dance on my lake's rippling surface.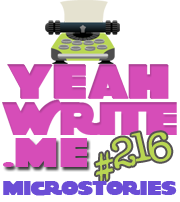 So happy to share that this post garnered an Editor's Pick this week! So very happy!