"Cut it wafer thin. Very thin."
The emphasis on wafer is not lost on me. She pronounces it 'vafer', the way many people of that generation do, who are new to a language and try valiantly anyway. It impresses me, that grit.
But that's not all that does.
Her tiny black bindi, placed right in the centre of her forehead, fixates me. It's drawn by hand but the circle is perfect. There are no jagged edges and there are no mistakes. It sits there, quietly, authoritatively. It announces that she is a strong woman; a woman who briefly mourned her husband's passing, but went on to live life on her own terms.
The pumpkin pieces under my knife are big, definitely not wafer thin. She gently takes the knife from my hand and says, 'Let me show you how.' I step back and watch as her fingers grip the handle with the practised ease of a chef. Those fingers have fed more than a thousand mouths, day after day, week after week, in a tiny and sleepy hamlet in Palakkad, way back in the 50s.
"This is how we make Olan," she says, her voice bringing me back from my musings. I shake myself and concentrate on her voice, her instructions and her action of slicing the white and yellow pumpkin pieces in wafer-thin strips. "It's very easy. Anyone can do it."
"Now, get a chattuvam."
I blink, the novelty of the word making me wonder.
"I mean, paathram." She laughs, throwing her head back, the sound ringing her face and filling my tiny kitchen with its bell-like quality. I find a wide-mouthed vessel and hand it over. She moves between the stove and the granite counter, just as comfortably as she does between Tamil and Malayalam. The former I know, because I grew up with it. The latter is a stranger, one that I'd started hearing more about in the last few months, since I married into a Palakkad family.
"Add the sliced pieces to water. Take one green chilly, split it down the middle. Like this." Her fingers break the smooth skin, exposing the seeds within.
"Now, add some salt. Don't put too much water. The pumpkin pieces will add water too, as they cook. Cover with a lid. Now we wait."
She steps back and I stare at her. "That's it? That's the recipe?"
Her laughter again fills her body, like a wave reaching up from her belly and crashing against her cheeks. "Yes, but it's not done. Wait."
So, we do. For about 15 minutes. She lifts the lid, turns the pieces over and tests the softness of the pieces. Satisfied, she turns and grins. "Now, for the secret ingredient." Opening the cabinet, she takes a pinch of the item and sprinkles it over the olan.
Putting a finger on her lips, she winks at me. "Don't tell anyone. That's our secret." She then switches off the flame, takes a spoon of virgin coconut oil and pours it over the olan.
"Done." That pride, the simple act of having cooked a simple dish to perfection, uttered in that child-like satisfaction, that always used to make me smile.
Come December and it will be two years since she left us all. And this year, it has been 16 years since she walked into my kitchen and taught me how to make olan.
And every single time that I make this dish, I remember her silvery laugh, that twinkle in her eyes and that wink when she said, 'That's our secret.'
It certainly is, Ammamma. It certainly is.
***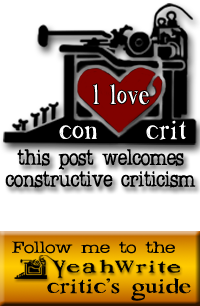 *Image courtesy: Shutterstock
Deeply honoured to have won the editor's pick for this piece as well as second place in the crowd votes. I dedicate this completely to Ammamma. This is for you.