So hot that I find myself perspiring, fumbling, unable to string words together.
Something about the way she touches his arm when I'm standing right there,
it fans the flames within: a raging inferno of jealousy.
Just a friend, he insists.
Always.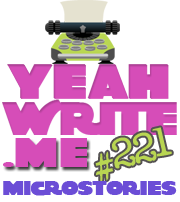 So chuffed that this post won top honours at Yeah write this week!