Isn't she a beauty?
You shouldn't have, a nervous Rick mumbled. It's a phoenix.
Tosh! Jonah smirked.
Ariel flexed her lungs and wings, emitting a piercing note. She watched Jonah burn and smiled as her own feathers caught fire.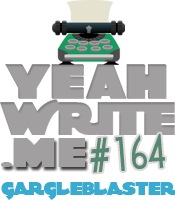 Yeah Write's Gargleblaster Challenge has more 42-word entries. Check them out now!